Auto Feeding Vibrating Knife CNC Cutter Digital Oscillating Cutting Machine for Soft Material
CNC cutter features advanced oscillating knife cutting technology. It is widely used in textile, packaging, crafts, toy manufacturing, advertising, and other industries. Only need to transfer the designed graphics to the computer, CNC oscillating knife cutting machine can automatically and accurately cut a variety of materials. No need for molds, high processing accuracy, high efficiency, neat and smooth cutting edges, to meet the cutting requirements of complex graphics.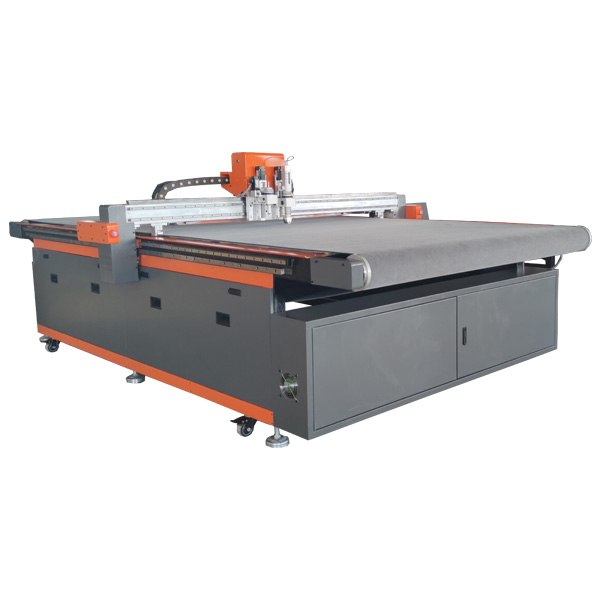 Model
1325 / 1615 / 1625 / 1630 / 1830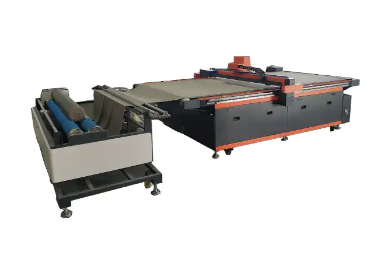 With the continuous development of numerical control technology, more and more customers choose to use smart cutting equipment instead of workers. CNC pendulum cutters are widely used in the cutting of soft materials. It uses advanced oscillating knife cutting technology to select different tools according to material thickness and hardness. It can meet a variety of flexible material cutting.
Advantage
Imported Taiwan square linear guide and Japanese servo motor ensure high accuracy, fast cutting speed and stable working performance.
Whole machine is welded with thick square seamless steel structure and treated with high temperature, ensures high accuracy, no deformation and super long service life
The whole piece aluminum platform is honeycomb structure, not easy to deform, sound-absorbing, etc.
Digital cutting machine was designed easy to install, set-up and operate.
Being equipped with infrared sensor and emergency stop devices, guarantees safety.
Cutting by knife not laser, no air pollution, no burnt edge, cutting speed is 5-8 times faster than laser cutting machine