UV Laser Marking Engraving Machine Desktop Lazer Marker
UV laser is cold ligh source. UV laser with short wavelength, focus, smaller spot, belongs to cold process with a little heat affecting, good beam quality, it can achieve hyperfine marking. Most materials can absorb ultraviolet laser, it is widely applied on industrials; with very little heat affecting area, it won't have heat effect, there is no burning problem, pollution-free, non-toxic, high marking speed, high efficiency, the machine performance is stable, low power consumption.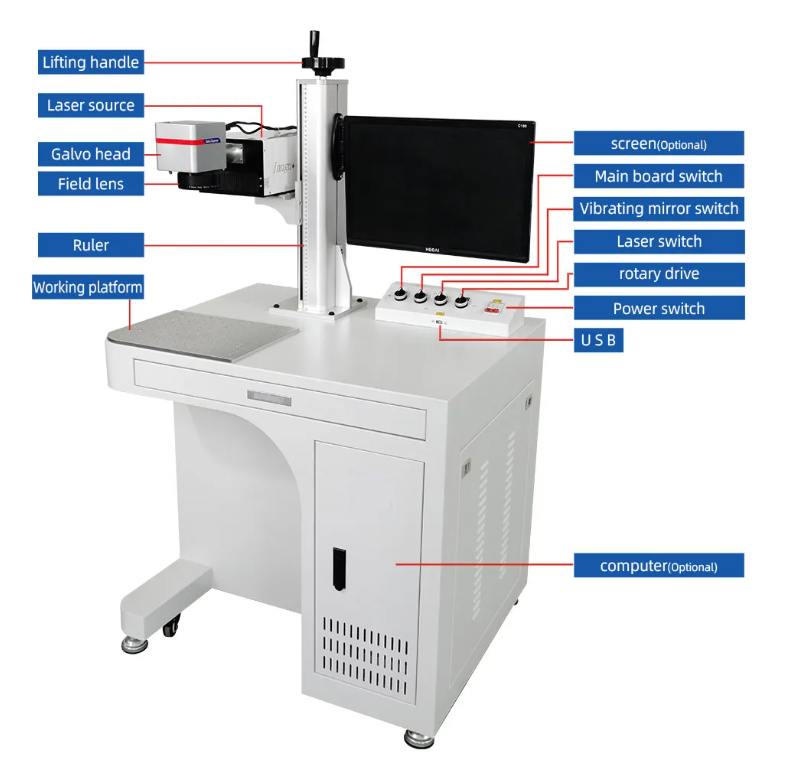 1. The machine takes 355nm light laser device as the light source. Ultraviolet laser marking machines have the advantage of limiting thermal stress that other laser machines do not.
2, The heat affected area is very small, will not produce thermaleffects, will not produce material scorching problem.
3, The good quality and small focus spotlight could achieve the ultrafine marking with high speed and high efficiency.
4, Pre-installed high-precision practical multi-functional work surface, the table has a number of flexible screw holes, convenient installation of special fixture platform.
5, The cooling system is air cooling, to ensure that the laser longlife, stability, reliable work and other characteristics.
6, High efficiency of the photoelectric conversion and long servicelife.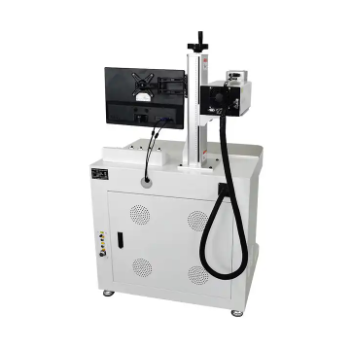 Application:
1 ) It is widely used in electronic components, battery chargers electric wire, computer accessories, mobile phone accessories (mobile phone screen, LCD screen) and communication products.
2 ) Automobile and motorcycle spare parts, auto glass, instrument appliance, optical device, aerospace, military industry products ,hardware machinery, tools, measuring tools, cutting tools, sanitary ware.
3 ) Pharmaceutical, food, beverage and cosmetics industry.
4 ) Glass, crystal products, arts and crafts of surface and internalthin film etching, ceramic cutting or engraving, clocks and watches and glasses.
5 ) It can be marked on polymer material, majority of the metal and non-metallic materials for surface processing and coating film processing, pervious to light polymer materials, plastic , fire prevention materials etc.