Portable 3 In 1 Laser Welding Machine Handheld Laser Welder
Portable 3 In 1 Laser Cutting Welding Cleaning Machine Handheld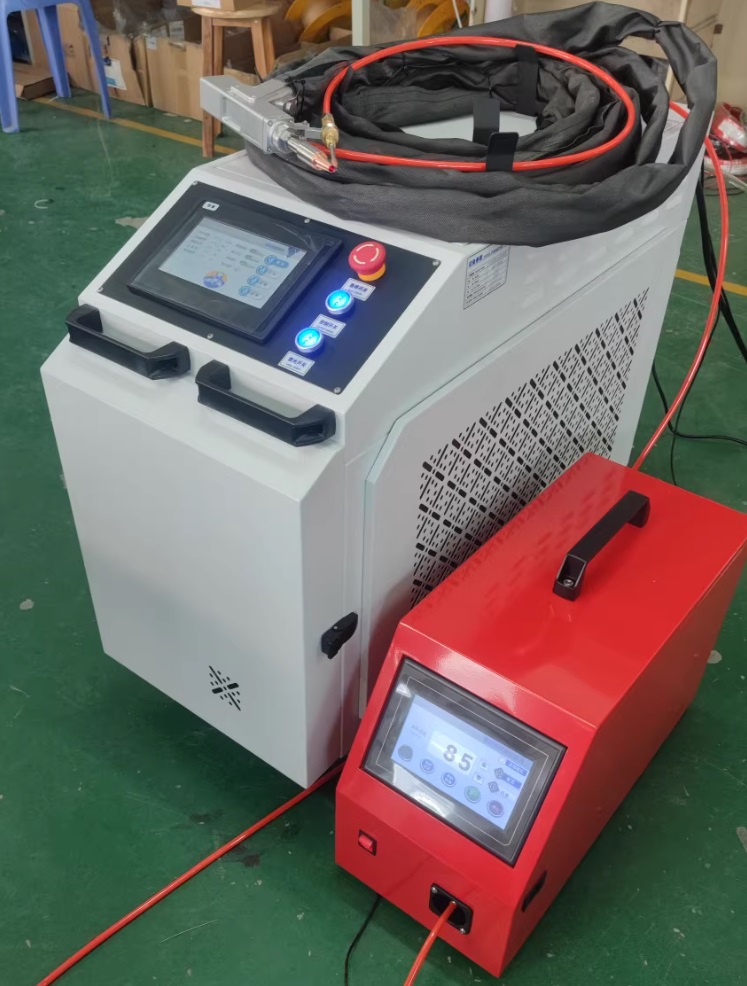 3-in-1 Laser Welding Machine integrates cutting, welding and cleaning functions, which is efficient and convenient, providing an important guarantee for your production activities.
Three in one laser welder can cut and weld metal and clean rust, paint, resin, coating, oil and stains.
Extremely durable

Multi-functional laser equipment,can welding ,cutting and cleaning

Wide range of applications, can be applied to a variety of metals

Easy installation,lightweight and flexible, easy to operate

Longer life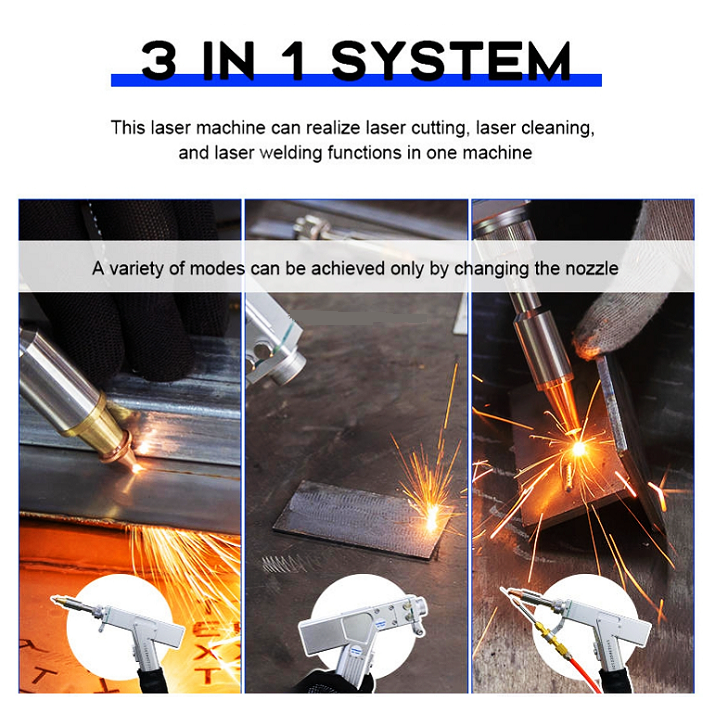 | | |
| --- | --- |
| Model | ES-W |
| Laser type | Fiber laser |
| Laser power | 1000W / 1500W / 2000W / 3000W |
| Function | Welding, Cleaning, Cutting |
| Welding thickness | 0.5-8mm |
| Cooling method | Water cooling |
| Gas assist | Nitrogen |
| Visual positioning | Red dot |
| Power input | 1-phase 220V / 3-phase 380V |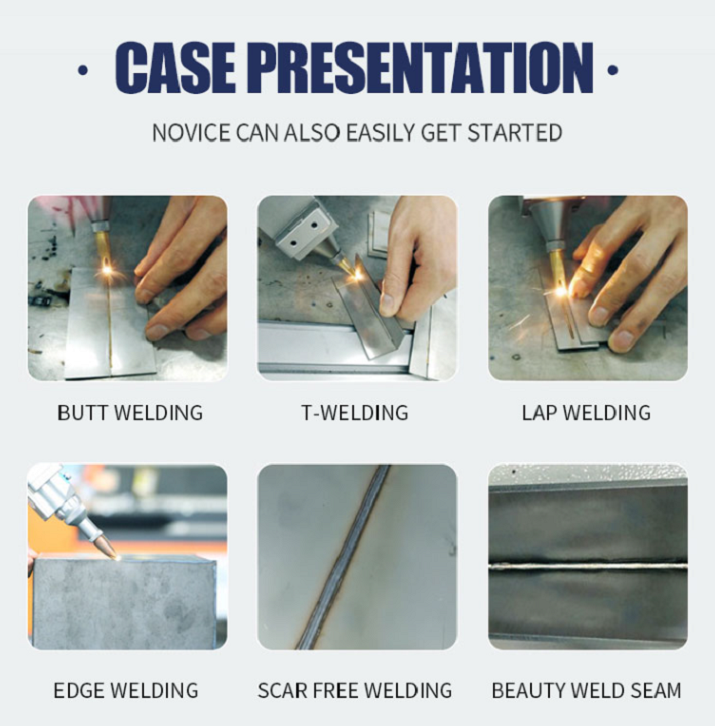 Handheld Fiber Laser Welding Machine is a new type high-power, high-end continuous welding tool which adopts a high-quality fiber laser source to produce a fiber optic beam. After transmission processing, the light is focused on the workpiece to achieve continuous welding. It avoids the two thresholds of thermal strain and post-treatment, and is environmentally friendly and pollution-free, greatly improving the joint strength and quality of welding.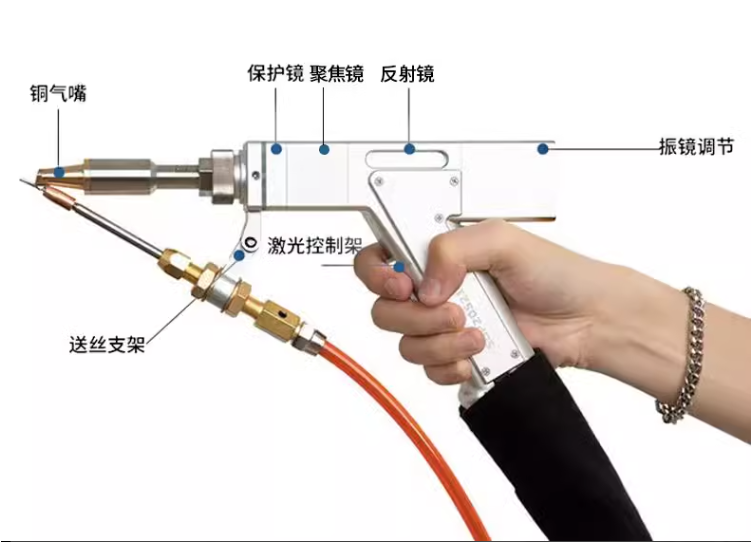 Replacing the previously fixed light path with a hand-held type not only facilitates the welding of molds, advertising characters, kitchen utensils, doors and windows, etc., but also makes laser welding possible in outdoor operations, which indicates that the traditional welding of electric welding, argon arc welding, etc, will be replaced by laser welding.