1060nm Handheld Laser Welding Machine 1000W 1500W 2000W 3000W Laser Welder
Portable Handheld Laser Welding Machine For Metal
Portable handheld laser welding machine for metal is a non-contact process, mainly used in stainless steel, carbon steel and other metal welding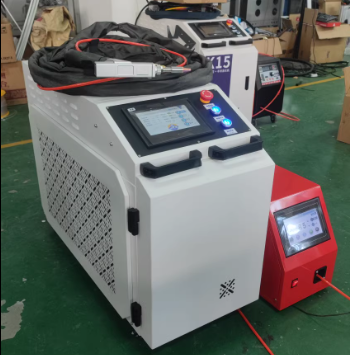 | | |
| --- | --- |
| Model | ES-W1 |
| Laser power | 1000/ 1500/ 2000/ 3000W |
| Spot adjustment range | 0~5mm |
| Use wavelength | 1060nm-1080nm |
| Laser input interface | QBH |
| Collimator | D20/F50mm |
| Focusing lens | D20/F120mm |
| Protective glass | D20×2mm |
| Welding shielding gas | 8-25L/min |
| Weight | 140Kg |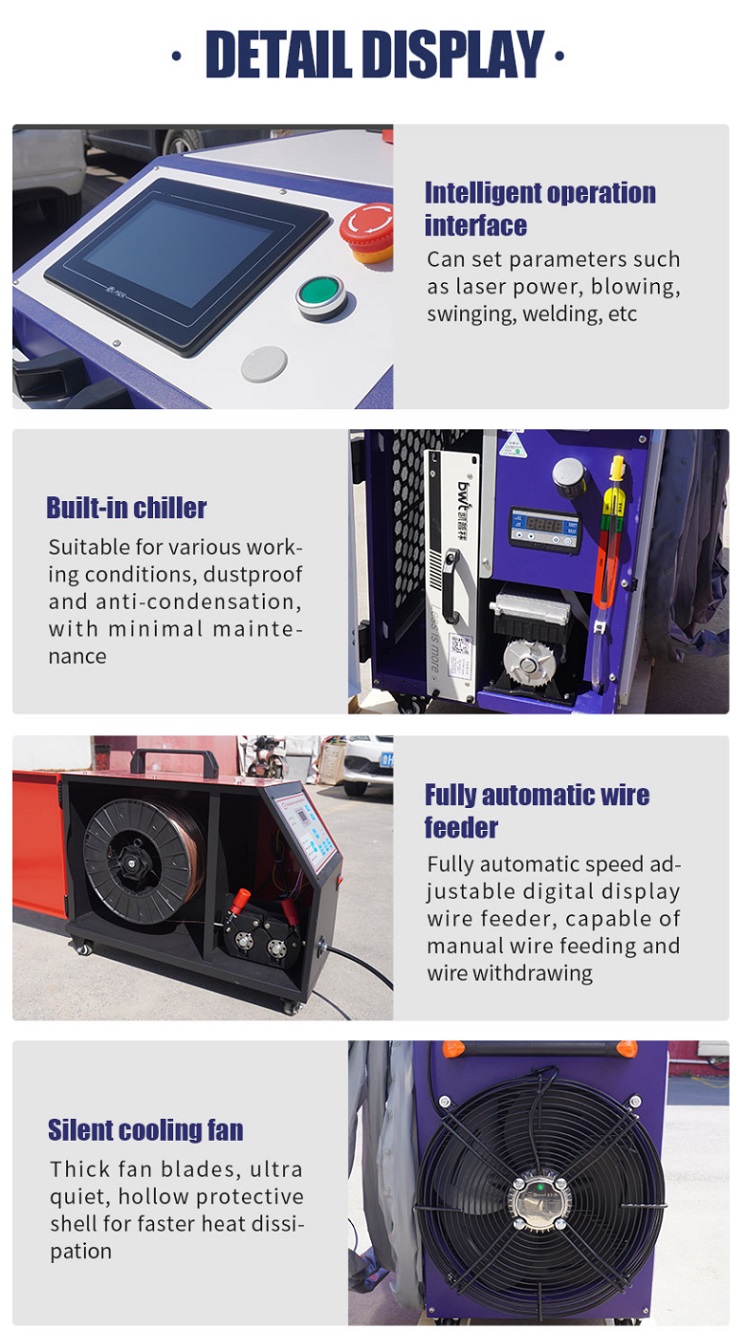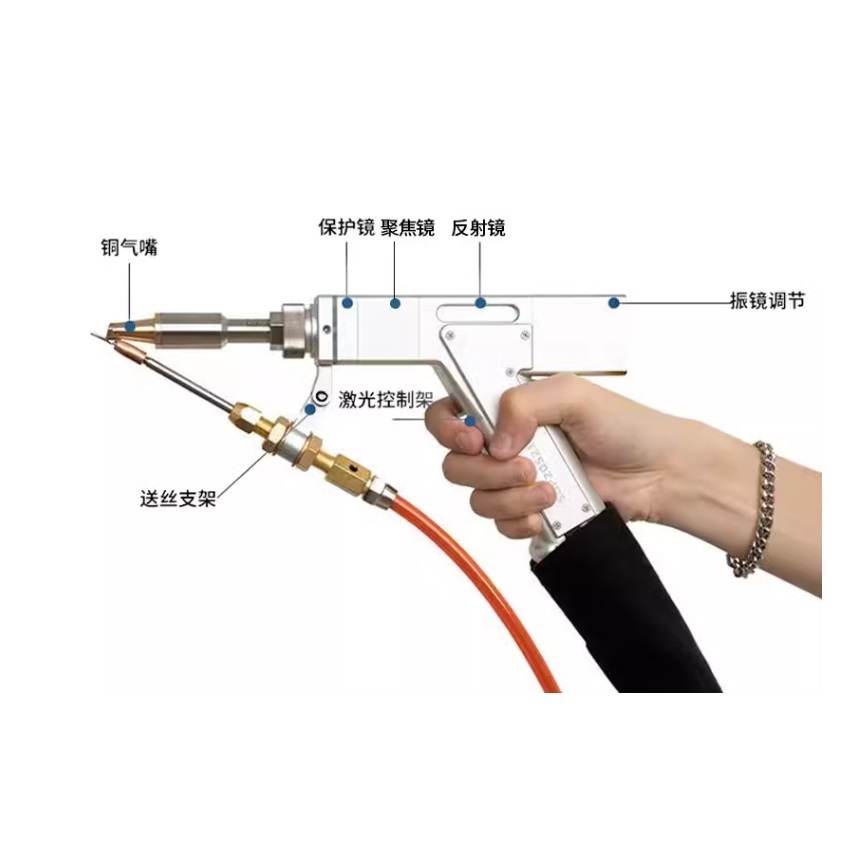 Handheld laser welding machine for metal is ideal for stainless sheet, iron sheet, galvanized sheet as well as aluminum sheet welding.

The simplest control method, the swing speed and swing range can be adjusted manually,No complicated graphics software is needed to control the galvanometer, and no computer is needed, just 24V DC power supply can start.

The speed of up to 12000 revolutions makes the welding pool fully stirred evenly, greatly Improved welding quality, 0~5mm swing amplitude adjustable light spot,so this portable handheld laser welding machine for metal is adaptable various complicated processes.
The overall weight is small, suitable for various mechanical structures, and the high-speed movement has low inertia. Lightweight and fast speed, lower mechanical cost.