1390 Laser Cutting Machine Co2 Laser Engraver for Nonmetal
CO2 Laser Engraving Machine with different working area, laser power or working table, which application is engraving and cutting on acrylic, wood, fabric, cloth, leather, rubber plate, PVC, paper and other kinds of non-metal materials. 1390 laser cutting machine are widely used in clothing, shoes, luggage, computer embroidery clipping, model, electronic appliances, toys, furniture, advertising decoration, packaging and printing, paper products, handicrafts. Household appliances, laser processing and other industries.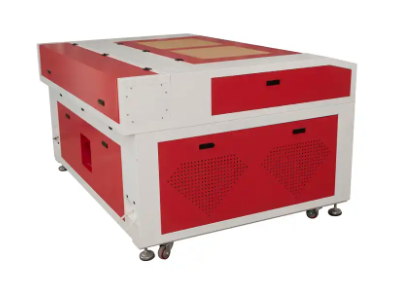 1. Blade or honeycomb table.Two kinds of of tables are available for different material. 2. CO2 Glass sealed laser tube China famous brand (EFR, Reci), good beam mode stability, long service time. 3. Imported lens and mirrors. High transmittance, good focusing, reflection effect. 4. Ruida Controller system, support online/offline working, English language system, adjustable cutting speed and power. 5. High accuracy stepper motors and drivers. Belt transmission. 6. Tiwan Hiwin Linear square guide rails, higher precision. 7. Open style, the front and back of the machine is open which is possible for longer material, breakthrough the limit of the workpiece length. 8. Rotate cutting available.