P600 Full Enclosed 0.2mm-5mm Metal Sheet Laser Cutting Machine
High Precision Metal Fiber Laser Cutting Machine For Cutting 0.2-5mm Metal Sheet
High-precision fiber laser cutter is designed for cutting thin metal sheets (0.2mm-5mm). An open motion control platform integrating motion control, PLC, and HMI, with a high-strength marble platform to ensure high-precision cutting equipment.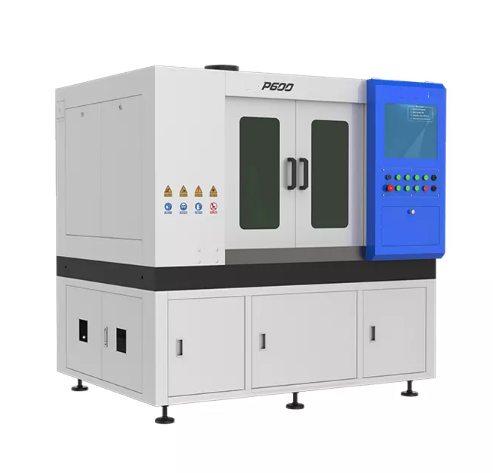 Item

Parameter

Processing format (length * width)

600*600mm

Laser Power

1kW-6kW

X-axis travel

600mm

Y-axis travel

600mm

Z-axis travel

100mm

X/Y axis positioning accuracy

±0.02mm

Repeated positioning accuracy of X/Y axis

±0.005mm

Total power

≤3000W

Total Weight

About 1.4T

Size

1800*1430*1800mm
The frame adopts marble structure, which has good overall rigidity and high strength; the beam body adopts lightweight design, which has good acceleration performance, and is precisely processed by CNC gantry milling machine to ensure accurate movement.

The equipment adopts extruded aluminum profiles for beams, which can effectively prevent structural deformation.

The EtherCAT bus-based CNC system (AheadTechs) greatly improves the flexibility and scalability of the equipment. Make smart factories and equipment interconnection possible.