Sheet Metal Laser Cutting Machine 3013 Fiber Lazer CNC Machine
MachineFeature:
1. The laser cutter adopt world's advanced fiber laser, fixed optical circuit design, optical circuit maintenance-free, low operation cost, good cutting quality, high processing efficiency.
2. Mechanical structure adopts gantry styles, cross girder and lathe bed are made of welding structure, Gear rack transmission, double servo motors and drivers in Y, with accelerate speed up to 0.8G, ensures machine high speed as well as high precision.
3. The lazer cutting machine with stable and reliable laser path system and CNC control system is easy to learn and simple to operate.
4. The sheet metal laser CNC machine adopt top brand fiber laser source,excellent laser beam, stable laser output, and precising cutting.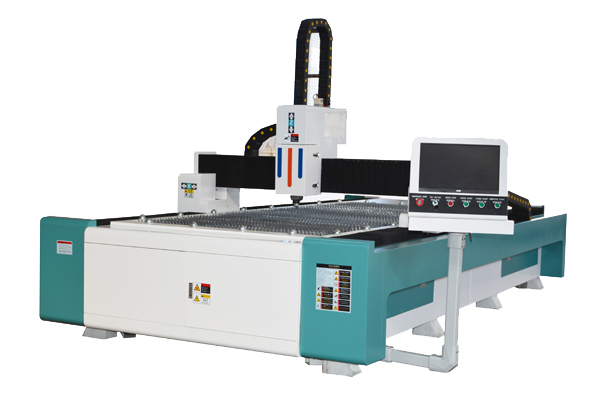 Applicable Materials:
3013 laser CNC cutting machine applies to metals cutting and drilling (such as carbon steel, stainless steel, alloy steel, aluminum and its alloy, titanium and its alloy, copper and its alloy, and nickel-Molybdenum alloy. Also applicable to part of nonmetals, especially for processing sheet metal and the sheet panel.